A prominent barrier ridge – aligned across the prevailling wind flow – can have a major impact on weather downwind through two processes, collectively called Foehn Winds. Firstly, it may block the low level air mass, with upper level air flowing down on the lee side. Secondly it may raise low level air (in passing over the ridge), causing the air to lose moisture through precipitation. When it descends it is warmer and drier than it was upwind of the ridge. Additionally the downward descent may accelerate the air flow.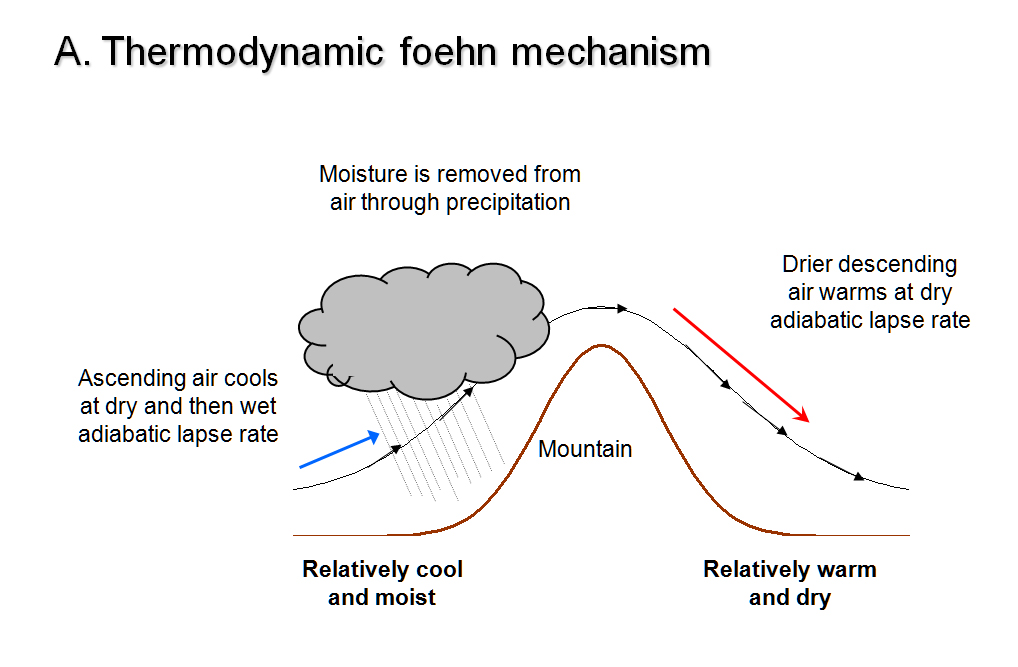 Thermodynamic foehn wind process.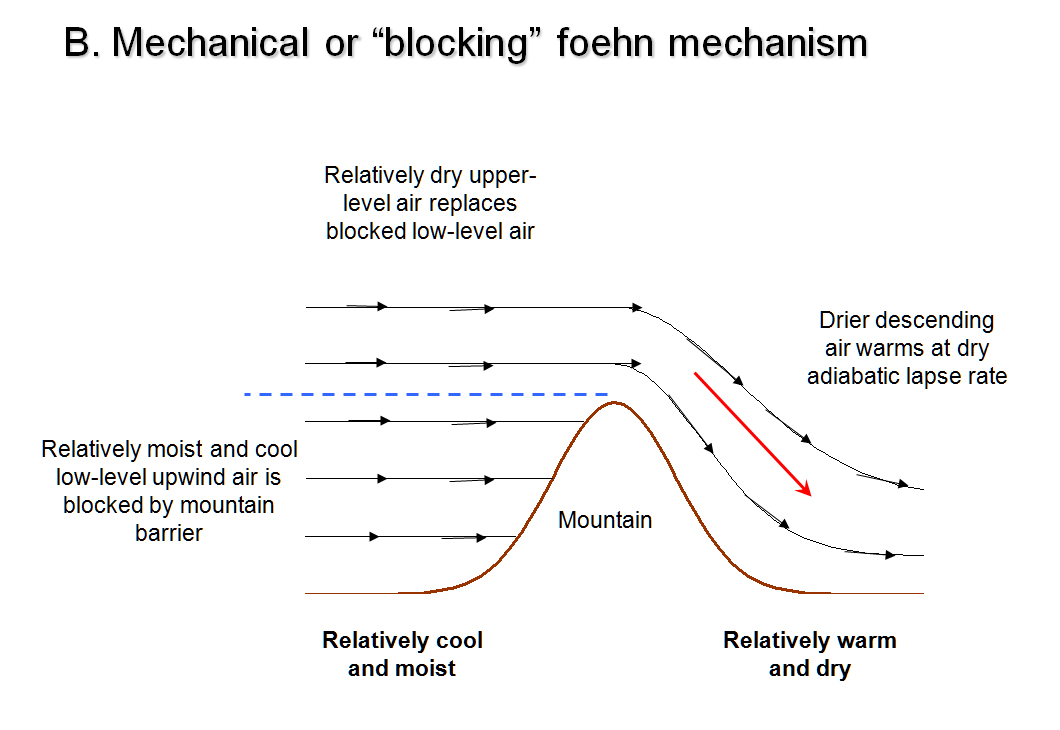 Mechanical foehn wind process.
.